When you hear the name, "Samsung", you think of one of the world's largest Electronics and Home entertainment brand. It is one of the best companies in the world.
They are especially known for their amazing Android phones.
Stable software, Durability, Good camera, Quality, and reliability are the main plus point for Samsung.
Brief History.
Samsung, which means "three stars" in English, is a South Korean multinational conglomerate headquartered in Samsung Town, Seoul. It comprises numerous affiliated businesses, most of them united under the Samsung brand, and is the largest South Korean business conglomerate.
Samsung was founded by Lee Byung-Chull in 1938 as a trading company. Over the next three decades, the group diversified into areas including food processing, textiles, insurance, securities, and retail. Synonymous with being the height of hi-tech and sleek design, it's hard to believe Samsung was once a one-man grocery store trading local produce in South Korea.
Lee Byung-Chull was a local businessman who opened a grocery trading store in Daegu, South Korea. The store traded noodles, dried fish, fruit and vegetables, and other local produce in and around the city and exported the goods to China. Following the Korean War in the early 1950s, Byung-Chull expanded the grocery trading business into textiles, opening the largest woolen mill in Korea.
However, it wasn't until 1969 that Samsung entered the electronics industry, opening electronic-focused divisions within the company. One of its first electronic goods were black and white televisions (like the one pictured), which it first began exporting to Panama in 1971. It formed several electronics-related divisions, such as Samsung Electronics Devices, Samsung Electro-Mechanics, Samsung Corning, and Samsung Semiconductor & Telecommunications.
By the mid-1970s, Samsung made washing machines and fridges, before creating and mass-producing color TVs, while continuing its black and white models. Since 1990, Samsung has increasingly globalized its activities and electronics; in particular, its mobile phones and semiconductors have become its most important source of income.
According to Samsung's founder, the meaning of the Korean Hanja word "Samsung" is "three stars".
The word "three" represents something "big, numerous, and powerful. Samsung has not failed to live true to its name, is one of the biggest and most popular companies in the world.
Samsung diversified into many different areas. Lee sought to establish Samsung as a leader in a wide range of industries. Samsung moved into lines of business such as insurance, securities, and retail.
In the 1980s, Samsung Electronics began to invest heavily in research and development, investments that were pivotal in pushing the company to the forefront of the global electronics industry. Samsung started to rise as an international corporation in the 1990s.
Samsung's construction branch was awarded contracts to build one of the two Petronas Towers in Malaysia, Taipei 101 in Taiwan, and the Burj Khalifa in the United Arab Emirates. As of 2002, Samsung has grown to be the world's largest manufacturer of liquid-crystal display panels. In 2006, S-LCD was established as a joint venture between Samsung and Sony to provide a stable supply of LCD panels for both manufacturers.
The smartphone platform was developed with partners, officially launched with the original Samsung Solstice line of devices and other derivatives in 2008, which was later developed into the Samsung Galaxy line of devices including Notes, Edge, and other products.
In the first quarter of 2012, Samsung Electronics became the world's largest mobile phone maker by unit sales, overtaking Nokia, which had been the market leader since 1998.
In 2018, Samsung launched the world's largest mobile manufacturing facility in Noida, India with guests of honor including Indian Prime Minister Narendra Modi.
In most of the western world, the name "Samsung" is inextricably linked with smartphones and televisions and refrigerators and microwaves, with the consumer electronics that have turned Samsung into a global force.
There are so many reasons why we love the brand, Samsung.
Samsung products are beloved because of their reliability and durability. They provide high-quality products at a reasonable price. To keep things short, I would just mention 5 reasons why this brand is so beloved.
1). Samsung is No. 1 in the Smartphone Industry.
Samsung, one of the biggest smartphone players in the world, has the highest global smartphone market share of nearly 21%. This is higher than other players like Apple and Huawei. Samsung's success with Android has been nothing short of brilliant. What's even more fascinating is those earlier Android players like HTC, LG, and Sony weren't able to match the success Samsung.
The 2000s witnessed the birth of Samsung's Galaxy smartphone series, which quickly not only became the company's most-praised product but also frequently topped annual lists of the best-selling smartphones in the world. Beginning in 2010, the Galaxy series expanded to tablet computers with the introduction of the Galaxy Tab.
So how Samsung became such a big player in the smartphone world? I would tell you how.
With the release of Android, Samsung also launched its first Android smartphone. Samsung released the Galaxy series of devices. Specifically, Samsung launched the Galaxy S series in 2010.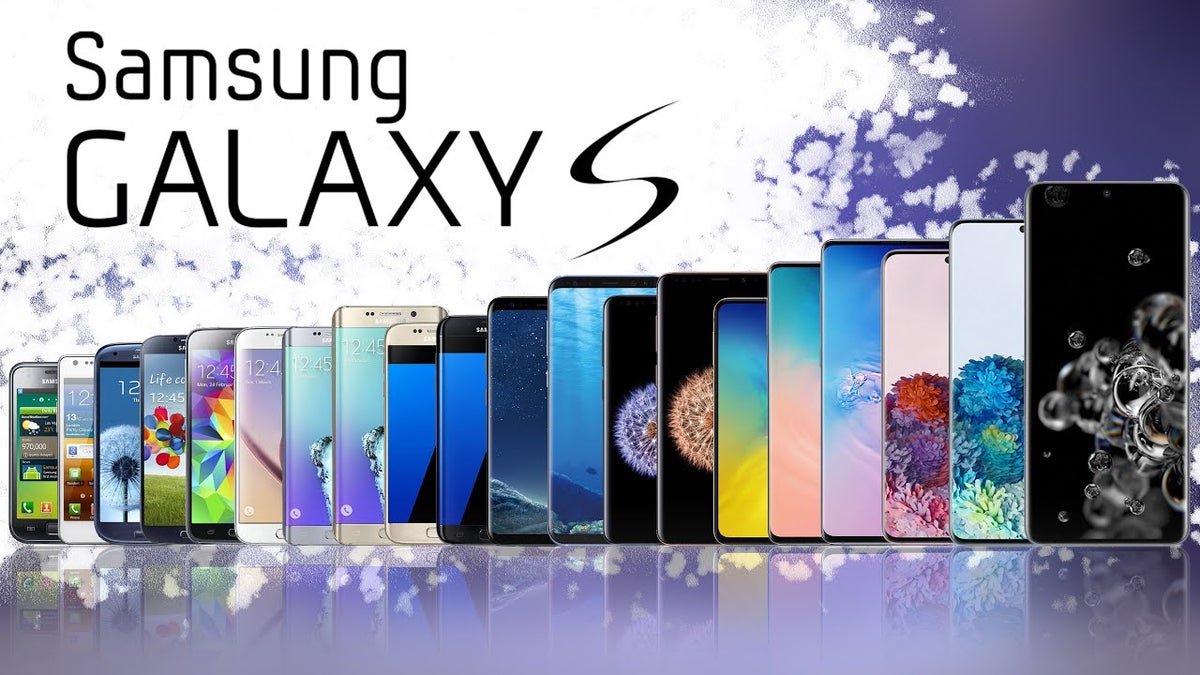 The Galaxy S series is one of the bestselling smartphone series for the company today.
Samsung Galaxy S2, which was the second iteration of the Galaxy S series was launched in 2011 and this really helped Samsung to solidify itself as the Global Smartphone leader. By that time, Samsung had overtaken Apple in terms of sales with a market share of 21% compared to 14% of Apple.
Samsung has really stepped up their game over the past couple of years. With a slew of new features and some ground-breaking tech, they are slowly winning the masses over one device at a time. One thing to note about Samsung phones is their camera.
Their cameras are on point. If you love taking photos you'll love the Samsung range, especially the newest Samsung Galaxy S7. The pixels in this camera are larger, making it better in low light. The dual picture auto-focus helps to capture sharp images even when the subject is moving which is perfect for sports and adventure photography.
Samsung phones also come with amazing designs, the design of their devices in multiple colors and the way they have handled the screens is truly impressive. Their devices are beautiful and well built. You won't have to worry about them falling apart any time soon.
In 2011, in a rather unusual move, Samsung released another series of devices. This was named the Galaxy Note.