5 Reasons Why You Should Choose Samsung Electronics Brand.
Air conditioner, Air conditioner maintenance, blenders, clean air, Cooker with Inbuilt Oven, Freezer, Gas cooker, Generator maintainence, Generators, Haier Thermocool, healthy living, Hisense, home theaters, Inverter, inverter battery, LG, Lutian, MAXI, MAXI TVS, microwave oven, Nexus, okayama, okayama generators, OLED, OLED TVs, Oraimo, Oraimo Audio accessories, Oraimo Freepods and Air bud, Panasonic, polystar, QLED, QLED TVs, QUHD TV, Refrigerator, ROKU TV, sandwich maker toaster, Skyrun, skyrun freezers, Smart TVs, soccer power, solar, Sound system, Standing Cookers, Table top cooker, TCL, TCL TVS, Television, washers, water dispenser

14 Jan, 2021
When you hear the name, "Samsung", you think of one of the world's largest Electronics and Home entertainment brand. It is one of the best companies in the world. 
They are especially known for their amazing Android phones. 
Stable software, Durability, Good camera, Quality, and reliability are the main plus point for Samsung.
Brief History.
Samsung, which means"three stars"in English, is a South Korean multinational conglomerate headquartered in Samsung Town, Seoul. It comprises numerous affiliated businesses, most of them united under the Samsung brand, and is the largest South Korean business conglomerate.
Samsung was founded by Lee Byung-Chull in 1938 as a trading company. Over the next three decades, the group diversified into areas including food processing, textiles, insurance, securities, and retail. Synonymous with being the height of hi-tech and sleek design, it's hard to believe Samsung was once a one-man grocery store trading local produce in South Korea.
Lee Byung-Chull was a local businessman who opened a grocery trading store in Daegu, South Korea. The store traded noodles, dried fish, fruit and vegetables, and other local produce in and around the city and exported the goods to China. Following the Korean War in the early 1950s, Byung-Chull expanded the grocery trading business into textiles, opening the largest woolen mill in Korea.
However, it wasn't until 1969 that Samsung entered the electronics industry, opening electronic-focused divisions within the company. One of its first electronic goods were black and white televisions (like the one pictured), which it first began exporting to Panama in 1971. It formed several electronics-related divisions, such as Samsung Electronics Devices, Samsung Electro-Mechanics, Samsung Corning, and Samsung Semiconductor & Telecommunications.
By the mid-1970s, Samsung made washing machines and fridges, before creating and mass-producing color TVs, while continuing its black and white models. Since 1990, Samsung has increasingly globalized its activities and electronics; in particular, its mobile phones and semiconductors have become its most important source of income.
According to Samsung's founder, the meaning of the Korean Hanja word"Samsung"is"three stars".
The word"three"represents something "big, numerous, and powerful. Samsung has not failed to live true to its name, is one of the biggest and most popular companies in the world.
Samsung diversified into many different areas. Lee sought to establish Samsung as a leader in a wide range of industries. Samsung moved into lines of business such as insurance, securities, and retail.
In the 1980s, Samsung Electronics brand began to invest heavily in research and development, investments that were pivotal in pushing the company to the forefront of the global electronics industry. Samsung started to rise as an international corporation in the 1990s.
Samsung's construction branch was awarded contracts to build one of the two Petronas Towers in Malaysia, Taipei 101 in Taiwan, and the Burj Khalifain the United Arab Emirates. As of 2002, Samsung has grown to be the world's largest manufacturer of liquid-crystal display panels. In 2006, S-LCD was established as a joint venture between Samsung and Sony to provide a stable supply of LCD panels for both manufacturers.
The smartphone platform was developed with partners, officially launched with the original Samsung Solstice line of devices and other derivatives in 2008, which was later developed into the Samsung Galaxy line of devices including Notes, Edge, and other products.
In the first quarter of 2012, Samsung Electronics brand became the world's largest mobile phone maker by unit sales, overtaking Nokia, which had been the market leader since 1998. 
In 2018, Samsung launched the world's largest mobile manufacturing facility in Noida, India with guests of honor including Indian Prime Minister Narendra Modi.
In most of the western world, the name"Samsung"is inextricably linked with smartphones and televisions and refrigerators and microwaves, with the consumer electronics that have turned Samsung into a global force. 
There are so many reasons why we love the brand, Samsung.
Samsung products are beloved because of their reliability and durability. They provide high-quality products at a reasonable price. To keep things short, I would just mention 5 reasons why this brand is so beloved.
5 reasons why we love Samsung Electronics brand so much.
1). Samsung is No. 1 in the Smartphone Industry.
Samsung, one of the biggest smartphone players in the world, has the highest global smartphone market share of nearly 21%. This is higher than other players like Apple and Huawei. Samsung's success with Android has been nothing short of brilliant. What's even more fascinating is those earlier Android players like HTC, LG, and Sony weren't able to match the success Samsung.
The 2000s witnessed the birth of Samsung's Galaxy smartphone series, which quickly not only became the company's most-praised product but also frequently topped annual lists of the best-selling smartphones in the world. Beginning in 2010, the Galaxy series expanded to tablet computers with the introduction of the Galaxy Tab.
So how Samsung became such a big player in the smartphone world? I would tell you how.
With the release of Android, Samsung also launched its first Android smartphone. Samsung released the Galaxy seriesof devices. Specifically, Samsung launched the Galaxy S seriesin 2010.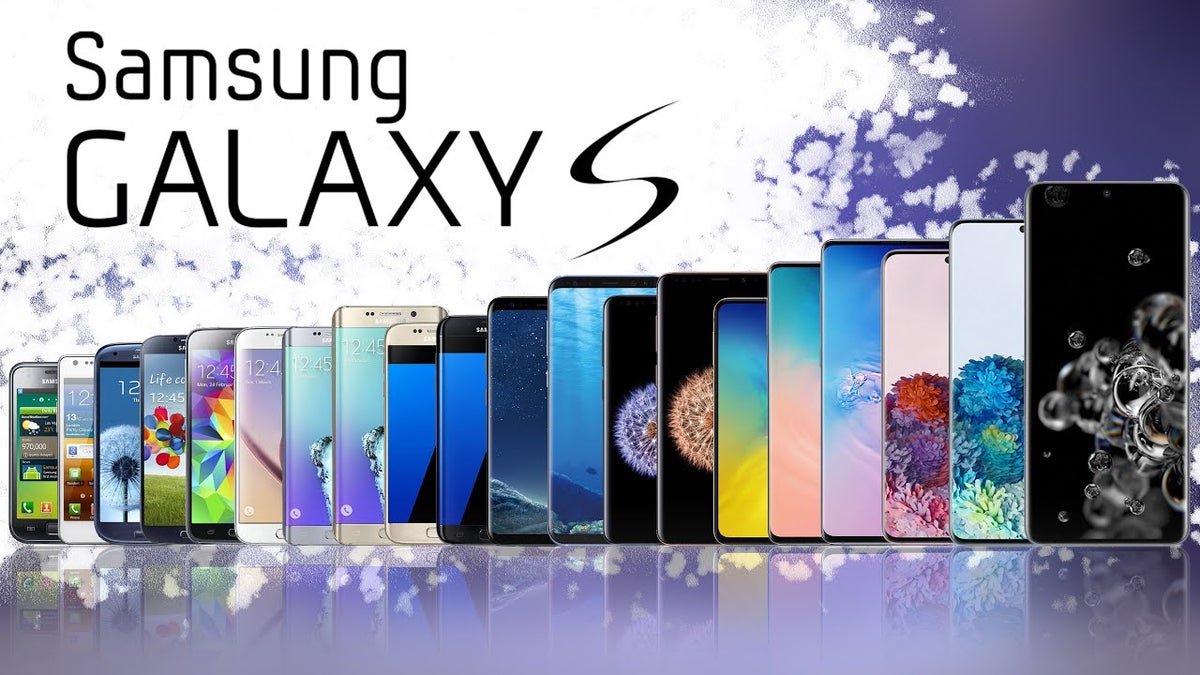 The Galaxy S seriesis one of the bestselling smartphone series for the company today.
Samsung Galaxy S2, which was the second iteration of the Galaxy S series was launched in 2011 and this really helped Samsung to solidify itself as the Global Smartphone leader. By that time,Samsung had overtaken Apple in terms of sales with a market share of 21% compared to 14% of Apple.
Samsung has really stepped up their game over the past couple of years. With a slew of new features and some ground-breaking tech, they are slowly winning the masses over one device at a time. One thing to note about Samsung phones is their camera.
Their cameras are on point. If you love taking photos you'll love the Samsung range, especially the newest Samsung Galaxy S7. The pixels in this camera are larger, making it better in low light. The dual picture auto-focus helps to capture sharp images even when the subject is moving which is perfect for sports and adventure photography.
Samsung phones also come with amazing designs, the design of their devices in multiple colors and the way they have handled the screens is truly impressive. Their devices are beautiful and well built. You won't have to worry about them falling apart any time soon.
In 2011, in a rather unusual move,Samsung released another series of devices. This was named the Galaxy Note. 
The device had two unusual things: it had a stylus, quoted by Samsung as the S pen. Secondly, the phone had a fairly large screen size of 5.3 inches.
Many analysts were skeptical of the success of the Galaxy Note since they thought that the device was too big.
But who could've imagined that the Note device was a beginning of a trend of smartphones with big screens?
Modern-day smartphones now have screen sizes of more than 6 inches. Even Samsung started making its S series devices with bigger screens for future models. All this trend of big-screen devices was started by the Galaxy Note itself.
Even Apple had to follow suit with their and redesigned their iPhone 5 for 2012 with a bigger screen of 4 inches and again for iPhone 6 and 6 Plus with 4.7 inches and 5.5 inches respective in 2014.
Another thing is that Samsung has always tried to offer a range of phones for a different range of price brackets. Instead of targeting the most high-end corner of the market, Samsung decided to produce devices that are affordable and appeal to consumers in emerging markets.
Most impressively, Samsung is continuing to deliver basic, affordable smartphones while maintaining consumer excitement in its higher-end products. This strategy has made Samsung the smartphone giant of the world we know today.
All Samsung phone series from the S series to the Galaxy Note series comes with several innovative features that offer the best and brightest display, best camera, high performance, and good battery life. A couple of these phones are on the high side but its many advances are well worth the premium Samsung charges.
Samsung began dominating the mid-range Smartphone category by producing mid-range, affordable smartphones that meets an average earners basic spending limit. This way, folks could afford the smartphones with stunning quality yet affordable. Families can share their best moments with these set of smartphones. 
The Samsung A Series meets this prevalent need.
You can get these Samsung smartphones at very affordable prices at Zit Electronics Store.
Check out the latest Samsung phones.
2). Samsung has the most variety of products.
Samsung consists of 80 companies. Which makes it very diverse. It offers a wide variety of products. This leads to decreased revenues as it needs to make more products, but Samsung does sell more products than Apple.
Unlike Apple only produces electronics such as laptops, iPhones, iMacs, Samsung not only produces phones, laptops, tablets, but they also sell TVs with a MONITOR that works like other normal TVs, they sell fridge, they sell air conditioners, they sell power banks and lots more.
Samsung has built 2 of the world's tallest towers, they are the 6th in shipbuilding, leading manufacturing in AMOLED, the leading company in TV's, has a hospital, makes planes for the Korean Air force, made the K9 Thunder, one of the best howitzers in the world.
Samsung is also No. 1 in TV production. Samsung TVs come with advanced features. They cover the full spectrum of TV choices: Plasma, LCD, LED, 3D TV, Smart TV, and lots more. Their major focus is on delivering high quality, a wide selection of features, and relative affordability.
One of the best features of this brand's TV is the low power consumption and various modes such as sports, cinema, and games mode that it features. Check out our article on Samsung TVs, to learn about their TVs and what they have to offer.
Samsung also produces other home electronic products like Refrigerators,Dishwashers,Microwave ovens,Washing machines, and even kitchen appliances. Samsung's home appliances are designed to create the ideal home you have always dreamed of. Their home appliances are energy efficient and smart, allowing you to enjoy a stress-free and comfortable life.
3). Samsung has several affiliate companies that are highly recognized worldwide.
Some of them include:
* Samsung Electronics. They are the world's largest information technology company, consumer electronics maker, and chipmaker. It is a multinational electronics and information technology company headquartered in Suwon.
Their products include air conditioners, computers, digital televisions, active-matrix organic light-emitting diodes (AMOLEDs), mobile phones, monitors, printers, refrigerators, semiconductors, and telecommunications networking equipment.
* Samsung Engineering and Heavy Industries. They are the world's 2nd largest shipbuilder. Their principal products are bulk carriers, container vessels, crude oil tankers, cruisers, passenger ferries, material handling equipment steel, and bridge structures.
* Samsung C &T Corporation. Which is the respectively the world's 36th largest construction companies.
* Samsung Life Insurance. They are the world's 14th largest life insurance company. It is a multinational life insurance company headquartered in Seoul.
* Samsung Fire & Marine Insurance.It is a multinational general insurance company headquartered in Seoul. They offer services including accident insurance, automobile insurance, casualty insurance, fire insurance, liability insurance, marine insurance, personal pensions, and loans. It is the largest provider of general insurance in South Korea.
4). Samsung has a non-profit healthcare provider that goes by the name Samsung Medical Center.
The Samsung Medical Center was founded on 9 November 1994, under the philosophy of "contributing to improving the nation's health through the best medical service, advanced medical research, and development of outstanding medical personnel". It consists of a hospital and a cancer center.
Since its foundation, the Samsung Medical Center has successfully incorporated and developed an advanced model with the motto of becoming a "patient-centered hospital", a new concept in Korea. Samsung donates around US$100 million per annum to the Samsung Medical Center.
Samsung Medical Center and pharmaceutical multinational Pfizer recently agreed to collaborate on research to identify the genomic mechanisms responsible for clinical outcomes in hepatocellular carcinoma.
5). The leader in the design and manufacturing of memory semiconductors since 1993.
Samsung is involved in creating essential memory products, including dynamic random access memory (DRAM), static random access memory (SRAM), NAND flash memory, Solid State Drives (SSD), and a range of green memory solutions for use in PC, server and mobile applications.
Samsung is currently mass-producing the industry's first 256-gigabyte (GB) embedded memory based on the Universal Flash Storage 2.0 standard, for the next-generation high-end mobile devices. The new Samsung UFS memory satisfies needs for ultra-fast speed, large data capacity, and compact chip size in high-end smartphones.
This new 256GB UFS memory is capable of supporting seamless Ultra HD video playback and multitasking functionality on large-screen mobile devices, such as watching 4K Ultra HD movies on a split-screen, while searching image files or downloading video clips.
Its 256GB capacity also allows an unmatched amount of data storage on the mobile device itself. The new UFS memory chips are extremely compact, even smaller than an external micro SD card, giving greater flexibility to smartphone designers.
There are several other reasons why the world loves Samsung. 
They keep striving for excellence year and year and produce mind-blowing, high tech products to serve every single one of their consumers. 
Staying true to their name, Samsung electronics brand is one of the most powerful consumer electronics brands in the world and they are not leaving anytime soon.