How to maintain any Smart TV and protect it from damage.
Air conditioner, Air conditioner maintenance, blenders, clean air, Cooker with Inbuilt Oven, Freezer, Gas cooker, Generator maintainence, Generators, Haier Thermocool, healthy living, Hisense, home theaters, Inverter, inverter battery, LG, Lutian, MAXI, MAXI TVS, microwave oven, Nexus, okayama, okayama generators, OLED, OLED TVs, Oraimo, Oraimo Audio accessories, Oraimo Freepods and Air bud, Panasonic, polystar, QLED, QLED TVs, QUHD TV, Refrigerator, ROKU TV, sandwich maker toaster, Skyrun, skyrun freezers, Smart TVs, soccer power, solar, Sound system, Standing Cookers, Table top cooker, TCL, TCL TVS, Television, washers, water dispenser

11 Jan, 2021
Today, TV has become an integral part of any household as a refrigerator or a cupboard. The TV offers to us a lot of benefits today, it is a cheap and easy source of entertainment in this life that is quite busy and expensive. After coming back from the office you may switch it on and it serves as your favorite pastime and relaxation.
Television has transformed from a passive entertainment experience to a very active one. Yes, not long ago, the TV simply sat in the corner of the room and was only used for an hour or two every night. Today, it has become a full-blown multimedia experience.
There was a time when everyone was content with non-smart TV and all the benefits and channels they had to offer us. Now, the world is slowly progressing to the use of the latest technology of Smart Televisions. These TVs have become quite popular with their ability to provide an excellent source of entertainment.
Smart TVs are the in thing now, in this age, everything is getting connected to the internet and our favorite home entertainment device isn't left out. Smart TV costs a lot of money and so it is reasonable that you would want to make sure it lasts as long as possible. Maintenance is not a difficult thing to do if only we can make it part of our daily routine.
So many TV sets have lived a short life just because of simple things we forget to do Many a time like turning off the TV before sleeping or making sure it's well placed during installation. From our discoveries, one of the biggest enemies of electronic gadgets is dust.
Once dust particles begin to build up in your TV (especially on the inside) it gives rise to component failures which in turn can damage the TV. Apart from that, several other things can damage your TV if not properly maintained. Some of them include:
Harsh screen cleaning chemicals.
We all know how important it is to clean our TV screen regularly as dust can wreak a lot of havoc on it. However, you must be careful with the particular material that you use to clean it. You must know that most of the modern LED and LCD TVs are covered by a layer of plastic.
If you use any such harsh chemicals for cleaning the monitor of your TV it would have a very damaging effect. It is best to just wipe off the dust instead and not use any such chemicals.
Extreme Temperatures.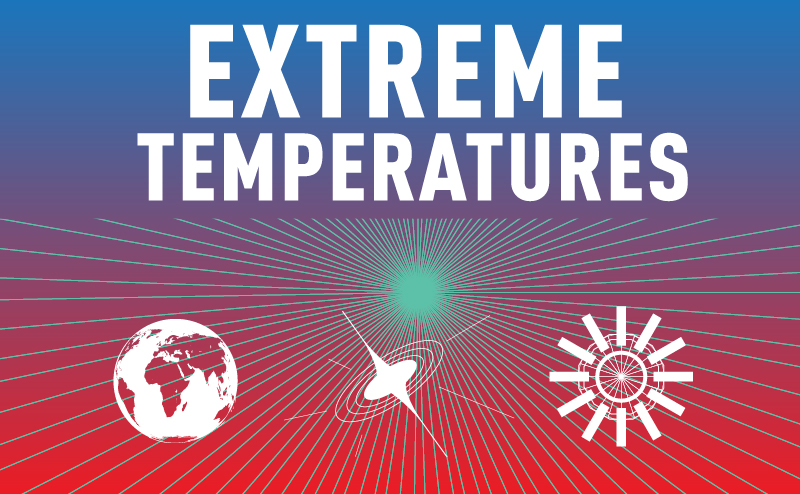 Extreme heat, cold, humidity, or moisture can permanently damage the display of a flat-screen TV. Humidity can short out circuitry inside the TV, while extreme heat or cold can disrupt the ability of the pixels to change color properly.
High Brightness and Contrast levels.
Adjusting the brightness settings to the maximum level at all times can also reduce the lifespan of your TV. It is not advisable if you want your flat screen to function for long. The same goes for the contrast, using high contrast levels decreases the lifespan of your flat screen.
The picture quality is bound to decrease in a few years as more processing power is used at high contrast levels. So, it is advisable to vary the contrast rates from time to time.
There are so many other things that can damage your TV, to learn more about them and how to keep your TV safe from physical damage check out our article on "How to extend the lifespan of your LED TV".
What about Smart TVs?
Apart from the common maintenance tips to look out for in a normal LED TV, a smart TV has other areas to consider when ensuring that it lasts longer. A smart TV is no ordinary TV, it is a TV that incorporates an operating system/platform, allowing you to access, manage, and view online and network-based media content without the need to connect to an additional box (such as a Roku or Fire Stick).
In simpler terms, a smart TV is a television set that can be connected to the internet. Smart TVs access online content by connecting to the same broadband router and Ethernet or Wi-Fi network that you use to connect your computer to the internet. Once your TV is connected and turned on, you will be prompted to enter any login information required by your Internet Service Provider.
The smart TV will display an on-screen menu that includes a list of available internet channels provided in the form of apps (similar to the apps on a smartphone). Some apps come preloaded, and you can download more to add to the TV's app library. When you click on the icon for a specific channel/app, you are taken to its content offerings, which you can select and view.
The major benefit of a smart TV is access to a large number of channels that offer TV programs, movies, and music without the need to connect a TV antenna or subscribe to a cable/satellite service. Smart TV offers you so much convenience as you have numerous content to enjoy, all accessible from one general home screen.
Even though smart TV's come with remote controls, one of the nice things about today's generation is their smartphone compatibility. Just simply downloading an app can put the smart TV's control in the palm of your hand via your mobile phone. They are also very easy to set up and to operate, all you need to do is plug it into the wall and connect it to your home Internet network.
Smart TVs are generally durable, but their lifespan depends on how you use them. Smart TVs should last you almost seven (7) years at full power or while on the highest settings. You will most likely get more out of your device if you operate your TV at lower brightness.
The Backlight Lifespan of LED TVs at its brightest usually have a lifespan of 40,000 – 60,000 hours, which is equal to 4.5 to 6.8 years. This is assuming you are running the TV for 24 hours a day. Using the TV for an average of 8 hours a day gives you a life span of around 13 years from this TV.
Now, what does the damage to your Smart TV?
Smart TVs use your home Wi-Fi to connect to the internet. And although many adult users are unaware of it, smart TV technology allows savvy users to easily navigate between streaming services, online gaming, and social media - exactly as they would on a smartphone, tablet, or computer.
Today's smart TVs can be used to send an email, browse the web, download apps, shop online, access music, and of course view a huge array of unregulated screen content. They open up a vast world of information and entertainment, but they also invite some real risks.
Smart TVs don't break more easily than a non-smart TV, but any device is going to require proper care to keep its lifespan long. If your Smart TV is kept in a safe environment, not overused, and is left alone from hackers, you can get over eight years out of one TV without replacement.
One way to ensure your smart TV's safety by limiting the amount of data that you share on your smart TV so that hackers will have a hard time breaking into your TV's encryption. You do not want hackers to be able to break or tamper with your smart TV's settings. They can do a whole lot of damage from just merely changing your display settings to rendering the TV completely useless.
Apart from hackers, do you know that your Smart TVs just like your smartphone or laptop is prone to getting virus too?
Well, it's true. Like any internet-connected device, smart TVs are vulnerable to be infected with malware. This malicious software written and designed to attack flaws in smart TVs is thankfully not so common.
Although viruses or malware issues are still rare on smart TVs, it is still a potential threat out there no matter how small it might be. Bigger potential for invasion of privacy exists if malicious software uses features of your smart TV against you. A TV's microphone could be compromised and used to eavesdrop on your conversations, the same things go for the inbuilt camera.
That being said, let us look into a few ways by which we can at least ensure that our Smart TVs are safe from any form of damage. Learning about these security tips would go a long in ensuring that you enjoy your Smart TV to its fullest potential.
Here are some Smart TV security tips you need to know.
Protect your Router credentials.
To take advantage of the technology of connected televisions, the use of the router is a very popular avenue, due to its practicality and the flexibility it offers. The router allows you to connect several devices to your networks without using so many cables.
However, a router that hasn't yet been secured could put your Smart TV and your entire network at risk. As it would be easy for someone to hack into your network and install malware on your Smart TV. To ensure the security of your router, the admin username, along with the provided password should be changed.
Also, always make sure to update your router, if and when such an update is available. You should also update all your connected devices, to be protected against newly discovered and fixed vulnerabilities.
Configure your Smart TV.
Just like all your connected devices and your router, your Smart TV must be properly configured to ensure security and functionality. First, make sure you configure the privacy settings and information you allow your provider to collect or share with third parties.
If your Smart TV also includes a camera, remember that it too can put your privacy at stake. Turn off the camera when not in use. You can even place a piece of tape on the lens, to prevent anyone from getting in and watching you even when your Smart TV is off.
Even if your TV isn't compromised by a hacker, covering the camera helps you avoid accidentally broadcasting your living room.
Keep Software/Firmware updated.
Nobody enjoys waiting for a device to update, but your TV needs timely security patches, just like your smartphone or computer. The CIA documents released by WikiLeaks included smart TV security exploit that "worked as long as the target hadn't upgraded the firmware," according to security researcher Brian Krebs. Your TV may allow you to enable automatic updates.
Download applications with caution.
Malicious applications can also affect your Smart TV so, as with any other device, you should take special care with the applications you download to it. 
The first advice is of course to always download applications directly from the Google Play store or the App Store.
Always check the name of the software author, the number of installations, and other users' evaluations before downloading an application.
Use streaming with caution.
Even if your devices themselves are secure, remember that your web browsing is also a preferred entry point for cybercriminals. And so you should choose the streaming sites you consult with caution. Actively search for and use reliable and legitimate websites for online viewing.
Conclusion.
Smart TVs are expensive and consumers often save up for a long time to buy one, this is why we would want to ensure that our investment is kept in the best condition possible. You should know that keeping your Smart TV and connected devices safe requires continuous effort and monitoring.
Certain factors like viruses, hackers, and even physical damage are to be avoided at all costs if you want to enjoy your Smart TV at all. And so, following the above tips would go a long way in ensuring that your Smart TV is safe to use and enjoy for many many years to come.